Dust
The Repco Rally Dust Assessment Report acknowledges the difficulty of controlling this hazard and
recommends residents on the proposed route either "go out for the day" or close windows and doors and
turn on their air-conditioners.

It's not just the dust that we are worried about

Community Health
Groups such as Vietnam Veterans and their families and Disabled and Elderly relying on home care, community nurses or Emergency services
are also at risk of not receiving the care they need and deserve.

Social Division within the Local Community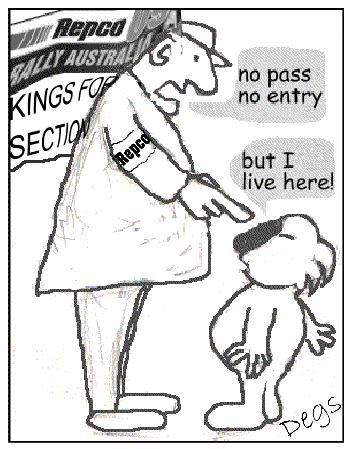 Limited Public Consultation
The Repco Rally Socio-economic Impact Assessment Report was based on interviews
with 7 members of the community nominated by the Tweed Shire Council. Six community
groups have asserted that they were neither consulted or that the report authors
misrepresented the nature of the consultation.