---
Promoting and working for appropriate development in the Tweed Valley and the broader Northern Rivers of NSW
WELCOME! Join us in our work for a sustainable Northern Rivers.
---
NRG Facebook Posts
---
Dear Northern Rivers Guardians
As we move into the New Year, we want to continue to support the great work done by all the various groups and volunteers. LTG have a crucial role in coordinating many efforts and have asked for our support by donating to enable them to continue their work. Please read the Email Here. You can also donate via NRG BSB 728728 Acct 22300597 and remember to write " LTG donation" in the reference line as a show of our solidarity to the cause!
Thank you in advance and for all you do
Dear Northern Rivers Guardians,
Our hard-working Secretary , Barb Tyler, wants to pass over her duties  to someone else because she has too big a workload in other areas of her life. We hope that Barb will continue on the Committee.
This is a fantastic opportunity for someone interested in activism to become more deeply involved with a dynamic community organisation. Northern Rivers Guardians, Inc was formed in 2009 and campaigns for appropriate development in our region, especially around the Tweed River Valley. The main duty for NRG Secretary is to take Minutes at regular monthly meetings and help prepare the agenda for the next meeting. Help with letter/submission writing is  appreciated, but not required.
If you would like to try being NRG Secretary, please contact us !
Love to hear from you!
---
---
---
---
This site has the information and maps of the places that Forests NSW is planning to cable log. It has the cable lines marked. It has the process for donating to, and info on, the anti-cable logging campaign.
https://rainforestconnections . org/projects/StopCableLogging
Cleaning up Ilmenite stock pile left over from sand mining in Bundjalung NP in 1987. Comments due 24 Dec 2014
https://engage . environment . nsw . gov . au/bundjalung-national-park-rehabilitation-project
Submission on Abbot point due in 18 Dec 2014
http ://www . dsdip . qld . gov . au/infrastructure-planning/abbot-point-strategy-public-comment . html
http ://www . dsdip . qld . gov . au/infrastructure-planning/abbot-point-strategy-preliminary-documentation . html
Submission on marine reserves due in Feb 2015. The site has some great pictures
http ://www . environment . gov . au/marinereservesreview/join-the-conversation
---

---
Northern Rivers Guardians will support rallies and marches taking place all around the world to demand action on this most urgent of problems. If the mass extinction is allowed to take place because of human pollution, I suspect our species will have a tough time surviving.
.WE DID IT!! Largest. Climate. March. In History.
---

---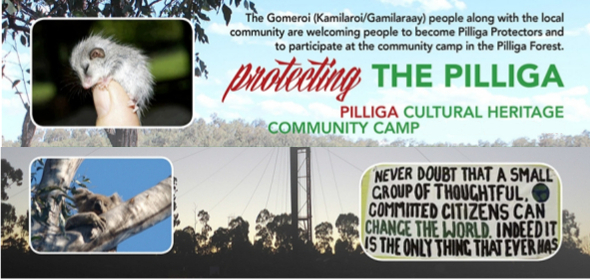 Sign the petition "Minister Greg Hunt, NSW Minister Robyn PArker, Premier Barry O'Farrell: Review the decision to allow Whitehaven to ravage the Old Growth White Box Leard State Forest Home to a number of vulnerable species including koalas with open-cut coal mines."
---
---
Members who want to receive alerts via SMS please phone Nimbin Environment Centre 6689 1441 business hours 7 days/week to get on the action call-out list.
Groundwater gas sampling will give CSG a baseline.
---
A Guide to :- CULTURAL PROTOCOLS For The Original Australians
---
---
Watch for Drillrig Trucks moving in your area.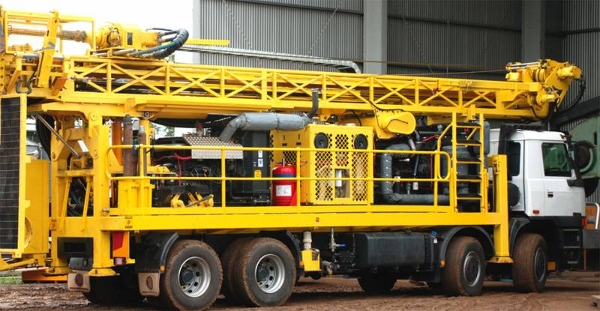 ---
Web Hosting Sponsored by Flexihostings.net.au
---