---
Promoting and working for appropriate development in the Tweed Valley and the broader Northern Rivers of NSW
WELCOME! Join us in our work for a sustainable Northern Rivers.
---

Hi all,
Action Alerts for Bentley
Metgasco has defied public opinion by announcing that it will drill again in the Northern Rivers…soon!
All those wanting to be notified when action is imminent at the gasfield proposed for Bentley near Lismore may write to csgalerts2014@gmail.com to be put on a list to be notified by email.
Alternatively, alerts will be sent via mobile phone SMS. To get on that list send text with your name and o4 number directly to: 0447399535 : No one will answer: it is a text-recieving-only number.
For those who have neither email not mobile phone number and want to be notified, please arrange with a friend to get on the lists and then call your land line when they receive an alert.
Donations – money to support direct action against gasfield development can be deposited directly into Summerland Credit Union Account BSB 728-728 Nimbin Environment Centre Bentley account # 2229 9016
---

Sign the petition "Minister Greg Hunt, NSW Minister Robyn PArker, Premier Barry O'Farrell: Review the decision to allow Whitehaven to ravage the Old Growth White Box Leard State Forest Home to a number of vulnerable species including koalas with open-cut coal mines."
---

---
Australia's largest coal mine – it's time to dig deep
---
No Fracking Way" Leo Sayer with Aussies Against Fracking
Jim Conway's Big_Wheel – DON'T LET THE DRILLERS IN
---
This letter was sent to 63 drilling companies in Queensland on the 04/12/13.
Thanks to Ruth andf RIC for paying the postage. All the best
---
Government 'secretive' over proposed CSG law changes.
The people of the Pilliga urgently need our help. The NSW O'Fracker government, with the full support of Federal Industry minister Ian Macfracker, have declared war on us all by approving and facilitating CSG mining in this vital recharge area for the Great Artesian Basin. It is our responsibility as decent, caring human beings to join with the Gomeroi original owners and with the local white people to stop "our" governments' and Santos' profit-driven insanity.
This Saturday, 23rd November, a fire ceremony will be held at the Community Camp at Ten Mile Dam just outside of Narrabri (map below). If you cannot make it at such short notice then head out there at any time during what is sure to be a long struggle – you will be welcomed with open arms.
Need further motivation? Ask yourself how we can possibly stop a gas pipeline to Queensland being built, with the dire implications that has for the Northern Rivers, if Santos goes into production in the Pilliga?
Our greatest strength as a people's movement is to have big numbers of citizens on the ground wherever the CSG monster appears. Please stand up, get out to Narrabri and join in the fight.

NSW govt protects big coal
(Now there's something that's never happened before, HA HA!)

Who is approving the Aboriginal land rights to frack Woolloongong. Shocking.
Its important that you don't confuse Aboriginal Lands Councils with the true desires of the Aboriginal owners …..because they aren't representative of them at all….Aboriginal Lands Councils are administrative bodies facilitated by the State and Federal Government…..an alternative legislation that circumvents the will of the greater population and enables CSG and other such industries.
---
Members who want to receive alerts via SMS please phone Nimbin Environment Centre 6689 1441 business hours 7 days/week to get on the action call-out list.
---
Groundwater gas sampling will give CSG a baseline.
Say No to CSG in Australia – PETITION, Please sign and share.
NRG calls for NSW government to cancel local Petroleum Exploration Licences

---
A Guide to :- CULTURAL PROTOCOLS For The Original Australians
Binnah Pownall – Echonetdaily 22/04/2013
---
---
Watch for Drillrig Trucks moving in your area.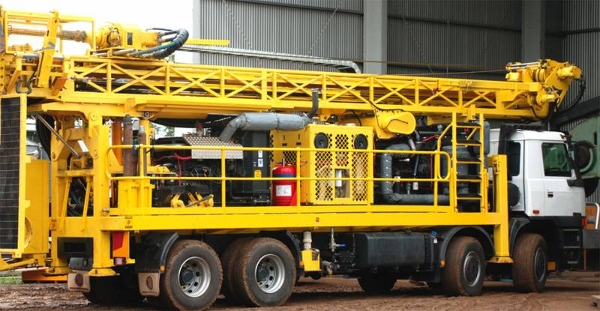 ---
---
Web Hosting Sponsored by Flexihostings.net.au
---